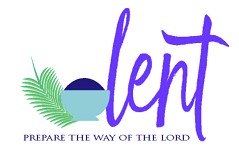 Unlocking the Bible- a Jeff Cavin's Salvation History Series
February 11 to April 1, Thursdays at 7:00 pm in the Mini Hall
February 20 to April 1, Saturdays at 10:00 am in the Mini Hall
Sign up by contacting Carolyn at the Parish Office or RCIA@4sjnc.org.
Breaking Open the Word
February 15 for 5 weeks
Virtually: English: Mondays at 7:00 pm/ Spanish: Fridays at 8:00 pm
Contact Faith Formation office to sign up
Small group option- contact Kelly at kelly@4sjnc.org
Parish Lenten Mission
February 28 to March 2 at 7:00 pm in the Church. No sign up necessary.
Guest speaker is Fr. Jim Sichko. Call the Parish Office for more information.
Lent Penance Service
March 18 at 7:00 pm
Exploring Lent Together
A lesson each week for children, youth and adults. Available on SJN you tube and Facebook.
Learn together as a family! Contact Meg at meg@4sjnc.org
Stations of the Cross
English: Fridays at 7:00 pm in the Church
Spanish: Fridays at 7:00 pm in the Parish Hall
Lenten Challenge- Go Deeper in Prayer (English) (Spanish)
Lenten Challenge Guidelines (English) (Spanish)